Description
The Record Power BS250 should not be confused with the lightweight hobby machines available in the market at a similar price. It shares the same essential build qualities as its larger cousins – strong steel frames, dynamically balanced bandwheels, cast iron tables and an induction motor. It has been designed to offer the user with space restrictions a serious machine in compact form. The machine can be bench mounted or fitted to the optional stand and wheel kit, providing great flexibility in a tight space.

The optional stand and wheelkit allow the BS250 to be moved easily around the workshop.

Optional Stand & Wheelkit Available

Strong Tension System

Blade Guides

Sealed for Life Bearings

Capacity

Strong Fence

Table

Trunnion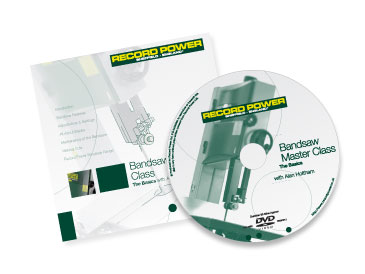 Bandsaw Masterclass DVD
included.
***Please note that shipping charges for this product do not cover remote areas such as the Scottish Highlands, Islands or Northern Ireland. Please contact us on 01284 754132 for a quotation prior to placing your order.
Payment & Security
Your payment information is processed securely. We do not store credit card details nor have access to your credit card information.