Description
The tradition of producing Higonokami has been handed down for over 100 years at the Kanekoma factory in Japan. Five generations of skill and craftsmanship are reflected in the quality of this small knife. The super sharp blade is made from blue steel which is purer than white steel and holds its edge longer. The blade is also double-edged meaning it can be used either side regardless of the dominant hand. 
Comes in a small presentation box so would make a great gift or stocking filler.
Blade length: 75 mm
Knife closed: 95 mm
Knife Open: 170 mm
This is an age restricted item: You must be aged 18 or over to purchase this product. By accepting our terms and conditions at checkout you are confirming you are aged 18 or over.
Maintenance tips:
Sharpen occasionally using a whetstone.
Clean and wipe over with Camellia oil before storing to avoid rusting.

When the caulking becomes loose after long use, place it on something hard like an anvil and tap on it with a hammer to adjust.
When the caulking is too tight to open the blade, hit the knife on the table with the "Chikiri (tail)" faced down.
As Higonokami knives are handmade, each Higonokami has its own characteristics and its tightness is not always the same.
Payment & Security
Your payment information is processed securely. We do not store credit card details nor have access to your credit card information.
Customer Reviews
11/04/2023
Michael R.

United Kingdom
Beautiful Japanese folding knife
It's sharp, beautifully hand made. Can even suspend from a cord or key ring. Forged. Brass handle. A real beauty.
08/03/2023
Anonymous

United Kingdom
Great communication and good products
Good niwaki knife as always
06/03/2023
Gary B.

United Kingdom
Great wee knife
When someone asks if you have a knife or can borrow one, there is a joy to be had in their reaction when you hand over or open your Higonokami and they spend the next five minutes ogling over its beautiful lines, craftsmanship and feel. Worth it for that alone.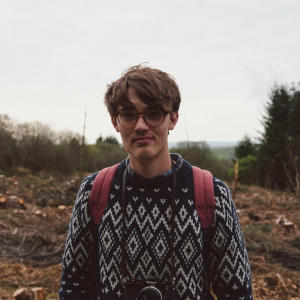 LR
05/05/2023
Louis R.

United Kingdom
Beautiful every day piece
I bought this mostly out of curiosity and it's just lovely. It's maybe not as practical as an Opinel due to the lack of lock but it's really pleasant to use. Came out of the box shaving sharp along about 80% of the blade. Quick strop sorted that out. After a couple of weeks the handle has already started to patina nicely. Straight out of the box the friction of the folding mechanism was pretty extreme - needed to open it very carefully but now it's softened off slightly to where it can be opened with one thumb on the chikiri (the little thumb tab). I'm pretty sure it'll loosen further over the next while and I've seen numerous different ways people repair this, namely to lightly pein the rivet or to lightly crimp the brass behind the blade with it open at 90°. Definitely recommend to anyone.
04/10/2023
OLVIN B.

United Kingdom
Superb
Could not wish for anything more. Excellent job